QuickShell® Exhibition Graphics
The fastest and easiest way to put professional graphics into your shell scheme exhibition stand
QuickShell® promises:
Maximum floor space

Powerful high impact quality graphics

Simple and easy to attach

Can be re-used again and again

No annoying magnetics or small
parts to lose, forget or break
QuickShell® promises:
Maximum floor space

Powerful high impact quality graphics

Simple and easy to attach

Can be re-used again and again

No annoying magnetics or small
parts to lose, forget or break
Watch our video above to see just how quick and easy QuickShell® is to put up!
The problem with other shell scheme graphics
Shell schemes are a great way to exhibit but they're not cheap. The normal pop-up and pull-up banner systems rob you of expensive floor space and always feel like they don't 'fit'. More importantly, they're made with multiple components that are easily broken or lost. Posters stuck to the shell scheme walls won't project your business with that professional look either.
Even in a small 3m x 2m shell scheme, 50% of wall space is wasted and 30% of floor space is compromised, using pop-ups and pull-ups.
QuickShell® is a single component product – no annoying magnetics, no annoying small parts to lose, forget or break.

*Price Match Guarantee – contact us if you have found a more competitive price
Easy ordering with 3 great options
Option 1
Send us your print-ready artwork and we'll send you the full graphic panel set for your shell scheme on our standard 10 day turnaround. Hit the panic button if you need it faster.
from only £99*per panel
Printed
Option 2
Not sure about the design? Our award winning team of exhibition stand designers will work with you to provide stunning graphics and sales messages. We'll then produce and deliver to you.
from only £149*per panel
Printed & Designed
Option 3
If you're under pressure and just want to turn up and it's all done for you, call us for our full turnkey service.
Let's chat!
Designed, Printed & Installed
QuickShell® is the best solution for your shell scheme exhibition stand. The clever design of QuickShell® allows you to use every inch of floor space and eliminates 'wobbly' graphic pop-ups!
A great value for money solution – with 
QuickShell®
 the whole stand wall is used for powerful graphics and hard hitting sales messages.
QuickShell®
 shell scheme graphics are easy to transport and simple to install – and they give you all of your floor space!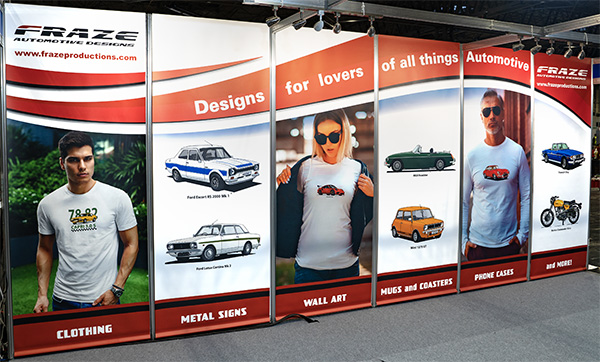 Fraze Productions Ltd
"QuickShell is amazing and the panels went up so fast! We called Force Four to help with our show as it was our first exhibition and they could not have done more for us. Their team worked with us to design our panels and even taught us a few things along the way. The stand looked amazing, the graphics were great, the furniture perfect with brilliant stand staffing and all the small touches you never think of. Thank you so much!"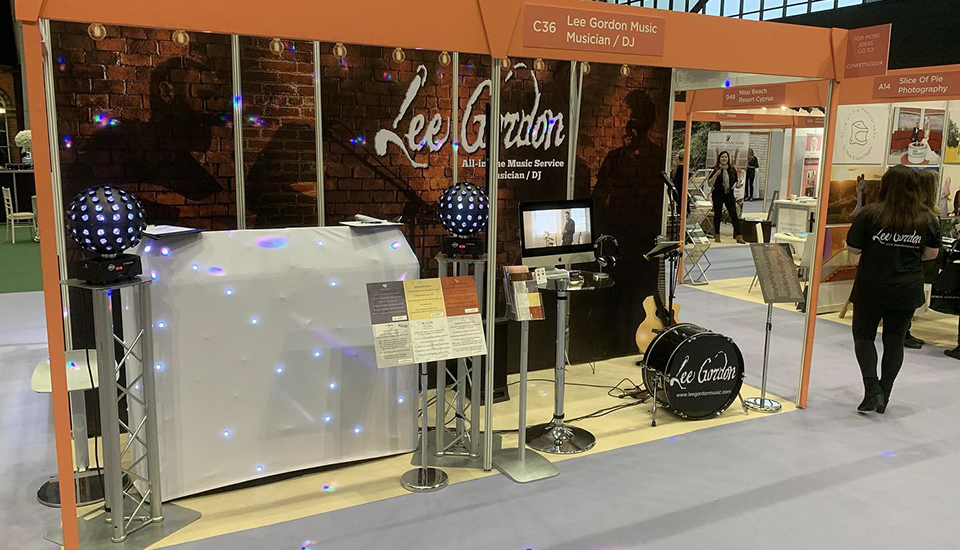 Lee Gordon
"Wanted to say a massive thank you to QuickShell for the awesome shell scheme graphics at The National wedding Show, the design was exactly what i was after, the quality first class, the speed in turnaround and overall professionalism was very impressive. Hung them in 5 mins and made my stand. Highly recommended. Will be using again!"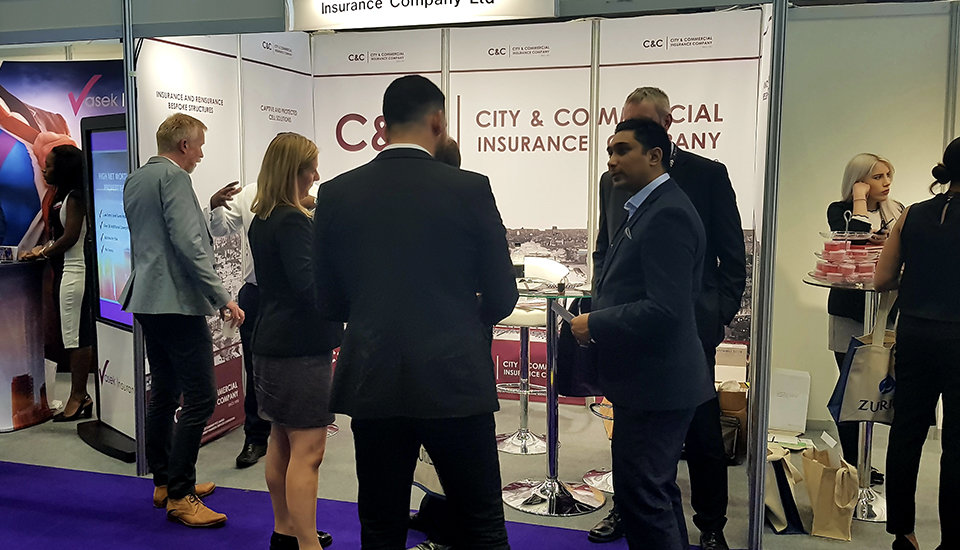 City & Commercial Insurance
"The bugbear at shows is always the setup and in this regard Quickshell lived up to all expectations. We used it for our stand at the big national insurance event this year, BIBA. The best thing was that it took minutes to hang the Quckshell scheme and once we had fixed the bright lighting supplied by Force Four we were ready to go in half an hour of arriving. The stand looked great and actually stood out from the rest. We attracted loads of visitors and it was a very successful show."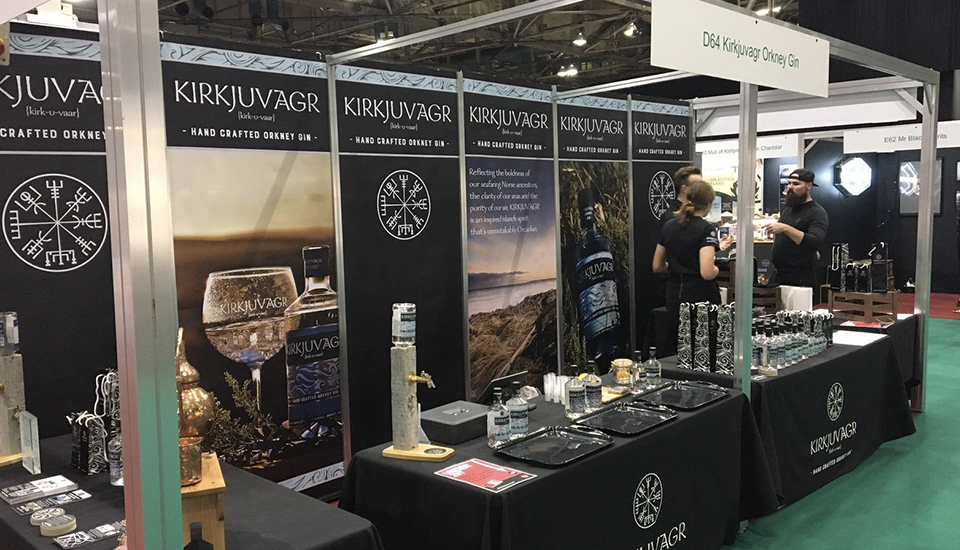 Kirkjuvagr Orkney Gin
"Thank you once again for all your help on this order, I was delighted when I saw your website 'panic button' but you made the process painless."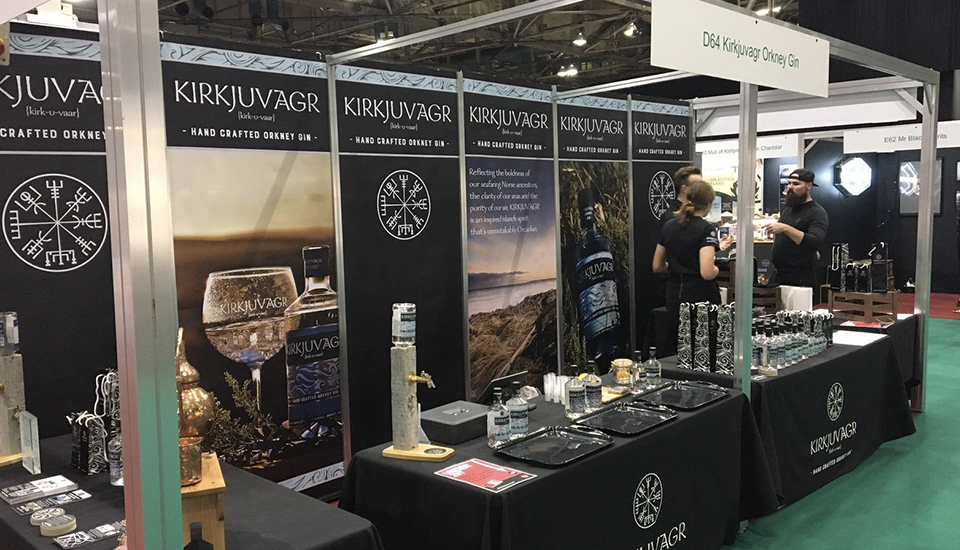 CB Hair - Salon International
"The service I've received from QuickShell has been superb and I will definitely be using you again in the future and recommending you to other businesses."
QuickShell Extras
Here are a few select extras that will really help you when exhibiting, whether it be the all important lighting to make your graphics really 'sing' or a carry case to allow you to transport your graphics with ease and the capacity to carry more than just your QuickShell panels.
A Great Exhibition Starts With A Great Conversation. Get In Touch Now!
See what we mean about getting the lighting right…